THE ETHICAL LIFE:
JEWISH VALUES IN AN AGE OF CHOICE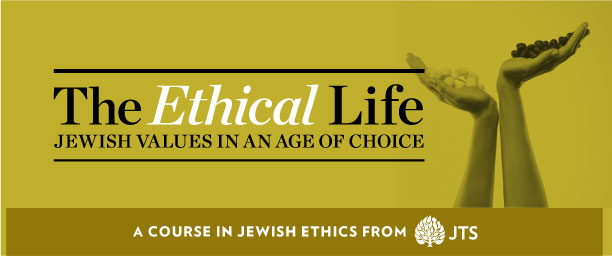 WEDNESDAY EVENINGS,
STARTING WEDNESDAY, OCTOBER 18
OTHER DATES ARE OCTOBER 25 & NOVEMBER, 8, 15, 29&
DECEMBER 6, 13, 20 &
JANUARY 3, 10, 17
The Bet Midrash will be open from 8:00-8:30 PM for students wanting to learn together-either the class sources, or anything they want
From 8:30-9:45 PM, we'll study the weekly ethical topic.
This week we'll explore questions like are ethics found or invented? How does Judaism enhance living a moral life? What do God and mitzvot have to do with ethics?
Don't miss the video lectures on the new sound system in Menchel Hall. But if you can't make it, and want to learn remotely, we just need your name and email, and you'll be able to access all course materials online once you set up a free account!
For more information, contact the office at 718-776-3500