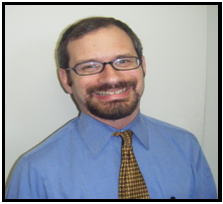 Rabbi David Wise
Rabbi Wise's Weekly Shabbat Message
Rabbi Wise's Study Corner
David Wise assumed the position as Rabbi of the Hollis Hills Jewish Center in August 2005 after having served for over 9 years as as Rabbi of Temple Beth El in Somerset, New Jersey. He now continues in this role as Rabbi of the newly formed Hollis Hills Bayside Jewish Center, a merger of Hollis Hills with Bayside Jewish Center.
He came to Somerset, NJ after receiving a Masters degree and ordination from the Jewish Theological Seminary of America in 1996. He completed his undergraduate studies at Ryerson Polytechnic University in Toronto in 1991, majoring in journalism.
A native of Toronto, Ontario, Rabbi Wise was active in Conservative movement educational programs and youth groups. He attended United Synagogue Day Schools, Camp Ramah in Canada, and was active in United Synagogue Youth as a teen and later as an advisor. He also led a USY Israel Pilgrimage group when at JTS.
Rabbi Wise's has focused his energies on sharing Torah with all segments of a congregation. His role involves the monitoring an supervision of our educational programs for our children including assisting with the curriculum and staff. His dedication to teaching torah to our youth extends to those in the post Bar and Bat Mitzvah age group. He equally serves as the leader in our adult education program. As with his years in Somerset Rabbi Wise strives to serve as a personal mentor to members of the community who seek to deepen their Jewish learning and commitment. His work is marked by efforts to help congregants read Torah, haftarah, and increase their skills as shelihei tzibur (prayer leaders).
Community involvement has also been of significance to Rabbi Wise's rabbinate. During his years in New Jersey he taught rabbinic literature in the upper school of the Solomon Schechter Day School of Raritan Valley. He was vice-president for special programming of the New Jersey Rabbinical Assembly and was a member of the steering committee for Jewish LIFE, a cooperative body of synagogues and Jewish institutions striving to bring superior adult learning to the community. He served on the boards of the Jewish Federation of Greater Middlesex County and the Ramah Day Camp of Raritan Valley.  He also served as a chaplain for the police department.
Zionism is a major focus of Rabbi Wise's teachings. In 1999, he led the first ever Beth El congregational trip to Israel, and has studied at the Hartman Institute's Rabbinic Torah Study Seminar.
Rabbi Wise and his wife, Judy Krinitz, have two wonderful children–Jordana Nechama and Elijah Mordechai.